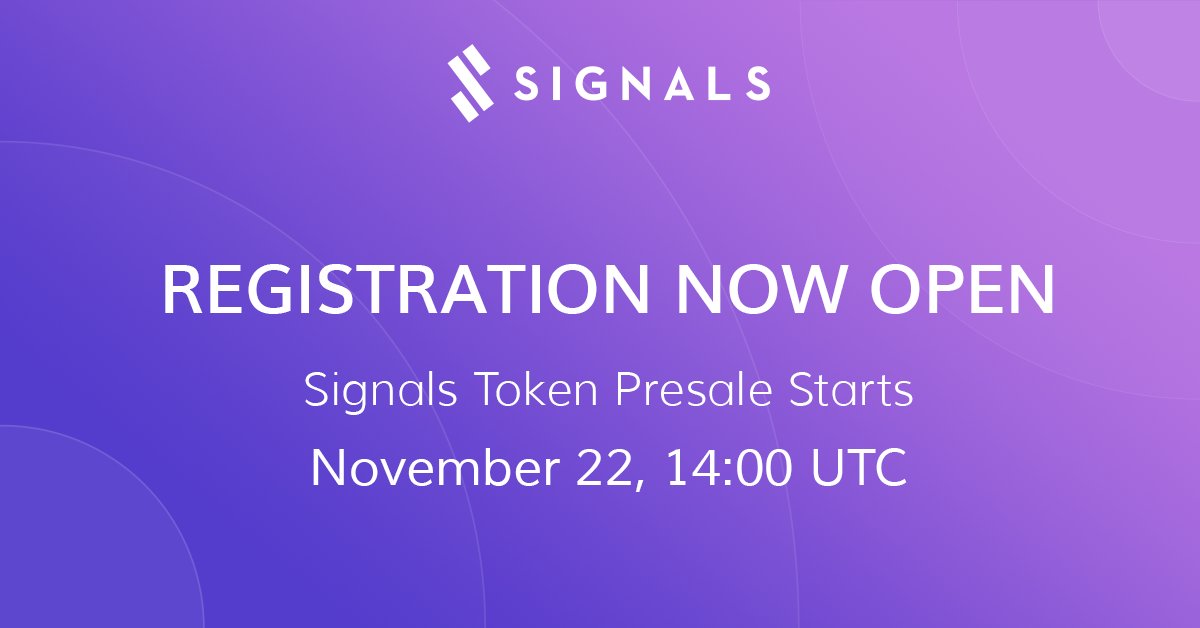 Nowadays, the cryptocurrency market is becoming very complex. That's why more and more people are trying to become cyrptotraders. But the reality is that trading is more than just gambling and using your gut to make money. That's why Signals was created.
This is a platform designed to connect the data science community with the cryptocurrency traders and developers. Simply put, this platform helps you create your own crypto trading strategies without the need for any programming skills. Moreover, the platform helps you copytrade if you want, or it can showcase various strategies that work very well.
What makes Signals stand out?
The thing that makes Signals shine is the fact that it manages to harness the power of crypto trading algorithms in a simple and friendly way. The website has its own visual builder. This tool helps you combine the machine-learning driven indicators to create profitable strategies.
Not only that, but the platform also comes with a dedicated dashboard where you can see your estimated profits, risks and indicators or signals. The data sources are accurate and constantly updated to bring you the ultimate experience and a very good value for your investment.
Signals also has a very good community where you can share strategies as well. You can talk with other traders, access the indicators, strategies and data markets and so on.
The best thing for a lot of users will be the strategy estimator. Here you get an estimate and you can see if the strategy you want to use is successful or not. The estimated profit range is for the next 30 days.
You can use multiple strategies, and you can either view their code, use machine optimization or generate a report. Strategies can also be saved or scrapped, depending on your needs.
It's always important to try and take your time with Signals. Optimizing everything and finding the right strategies can take a bit. But the platform does offer strategy details, optimization tips and a chart where you can see everything visually!
Can Signals help you earn money?
Trading cryptocurrencies with traditional means is a hit and miss. What you can do is to harness the power of machine learning. And yes, Signals manages to do that without a problem. It offers big data insights, precise data and the decisions are performed at a very fast speed. The outcome is extremely good in the end, and the value can be quite astonishing in the end!
Is Signals a success?
This is the first cryptocurrency trading platform that harnesses the power of machine learning and algorithms to design trading strategies. Based on our experience, Signals works great, and it does have some really interesting benefits. The fact that you don't need any programming skills is astonishing, and the Signals platform is created upon the blockchain, offering you tremendous value and possibilities in the long run.
Overall, Signals does a very good job at bringing you quality and efficiency in one single package. It works extremely well, and it manages to revolutionize the crypto trading experience. So, if you want to start trading cryptocurrencies and you don't have any programming skills, Signals can help. It works great; it delivers tremendous value and the fact that it's decentralized and blockchain based makes it incredibly powerful. You should definitely consider giving it a shot right away, as the SGN Token Pre-sale is now live!
Join the Pre-Sale now: https://signals.network/join/C033BC